Instructions:
You are given a block of text which explains the theory of this concept.
Once you have read the theory, do the exercises given below to test how well you have understood the ideas.
How to do the Exercises:
You are given a set of words.
You are also given some sentences with input boxes, and you are required to use the words to complete the sentences correctly.
You can put your chosen word into the input box by first clicking on the word and then in the input box.
The word will appear in the input box.
If it is correct, it will go green, and if not, it will go red.
Read more
FOR EXAMPLE or FOR INSTANCE.
QUESTION: What is the difference between FOR EXAMPLE and FOR INSTANCE.
ANSWER:
FOR EXAMPLE and FOR INSTANCE are completely interchangeable, so you can use whichever you prefer.
- There are a number of rules you must abide by. For instance, you may not use the swimming pool unsupervised.
- You have all made silly mistakes on this trip. John, for example, failed to secure the boat properly and Adam took the jet ski out when the sea was far too rough.
Read more
INCORRECT SENTENCE: Its Davids dogs bone.
IT'S

BONE

DOGS

DOG'S

DAVID'S

ITS

.

DAVIDS
(1)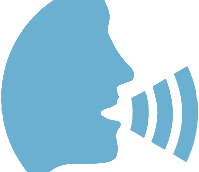 Listen and repeat
---