Instructions:
You are given a block of text which explains the theory of this concept.
Once you have read the theory, do the exercises given below to test how well you have understood the ideas.
How to do the Exercises:
You are given a set of words.
You are also given some sentences with input boxes, and you are required to use the words to complete the sentences correctly.
You can put your chosen word into the input box by first clicking on the word and then in the input box.
The word will appear in the input box.
If it is correct, it will go green, and if not, it will go red.
Read more
INCORRECT PREFIXES AND SUFFIXES
Theory:
Sometimes non-native speakers use the wrong prefix or suffix, for various reasons:
- He is very UN loyal. (incorrect)
- He is very DIS loyal. (correct)
A word with the wrong suffix makes no sense in English. The suffix ATE is very often use incorrectly:
- ConfiscATE (correct) - I will confiscate your phone.
- communicATE (correct) - He communicates with his hands.
Sometimes these problems come from a mix up between English and other languages.
Spanish speakers have a lot of verbs which end in AR
- confisCAR (Spanish) = confiscATE (English).
This leads to the mistaken assumption that all Spanish verbs that end in AR end in ATE in English.
- cocinAR (Spanish) = cook (English) is sometimes heard as cocinATE. (incorrect)
This mixing of languages can cause problems.
Read more
INCORRECT SENTENCE: Tell me when you want to commencate.
WHEN

TO

YOU

TELL

BEGIN

WANT

.

ME

COMMENCATE
(1)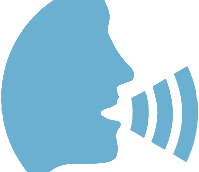 Listen and repeat
---
INCORRECT SENTENCE: What you said was unlogical.
UNLOGICAL

WHAT

YOU

TELL

WAS

ILLOGICAL

.

SAID

ILOGICAL
(2)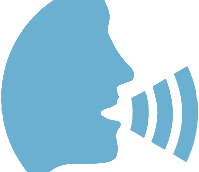 Listen and repeat
---